Bio­gra­phy
Julia Thalhofer's pho­to­gra­phy resists the expec­ta­ti­ons of an era mar­ked by the pos­si­bi­li­ties of digi­tal pho­to­gra­phy, where the qua­lity of an image is deter­mined by its tech­ni­cal cha­rac­te­ristics, espe­cially maxi­mum cla­rity through high reso­lu­tion. Thal­ho­fer (born 1987) works with modern Pola­roid came­ras and Pola­roid mate­ri­als, which to a cer­tain extent are not so dif­fe­rent from their 1970s pre­de­ces­sors that have limited con­trol over the picture-taking pro­cess. Each image can be labe­led as an expe­ri­ment. This mani­fests its­elf through the uncon­trollable focus, as well as in "washed-out" colors that change over time due to las­ting che­mi­cal reac­tions, in which exter­nal fac­tors such as tem­pe­ra­ture and humi­dity play an import­ant role. The instant Pola­ro­ids prints the­re­fore rep­re­sent snap­shots of the ephe­me­ral by recor­ding the unre­peata­ble, tran­sitory state of the ori­gi­nal image.
This purely tech­ni­cal pro­ce­dure con­ge­ni­ally cor­re­sponds to the artist's motifs.Thalhofer pre­fe­ra­bly seeks out loca­ti­ons that rep­re­sent the slowly-fading, tra­di­tio­nal Asian cul­ture. Rather than con­cen­tra­ting on well-known tou­rist attrac­tions, she finds com­ple­tely unspec­ta­cu­lar pla­ces and set­tings that still reflect an old, tran­quil life­style and ever­y­day cul­ture. Due in part to the ana­log nature of the tech­no­logy she uses, the resul­ting images com­ple­tely raise the con­scious­ness of the sub­jects, howe­ver the cha­rac­te­ristics of the Pola­roid pro­cess release the motifs from being an empi­ri­cal expe­ri­ence. Thus the pecu­liar color beha­vior, patchy blur­ri­ness, and the indif­fe­rent con­trasts move the image into the sphere of an impos­si­ble fan­tasy. This pro­vi­des an inter­pre­ta­tion of how ano­ther fan­tasy world could be truth­fully per­cei­ved as a trans­cen­dent alter­na­tive design demy­tho­lo­gi­zed by a digi­ti­zed pre­sence. That there may be such dream worlds in nearby sur­roun­dings is pro­ved wit­hin two of the artist's photo series. One pays homage to the tra­di­tio­nal rides at Munich's Okto­ber­fest, while the other focu­ses on the omni­p­re­sence of popu­lar reli­gious folk cul­ture in rural Poland. Both par­ti­cu­lar pla­ces are bound to a fun­da­men­tal state of being that com­mer­cia­lism and mecha­ni­cal obses­sion threa­ten to level.
With her cri­ti­que of civi­liza­tion simul­ta­neously coun­tering her inten­sely life-affirming, lyri­cal pho­to­gra­phy, Julia Thal­ho­fer has alre­ady made a name for her­self by beco­m­ing a recur­ring artist of dis­cus­sion in the Süd­deut­sche Zei­tung's sec­tion for young readers.
Cur­ri­cu­lum Vitae
1987
born in Munich
2008–2009
Par­ti­ci­pa­tion at the pilot pro­ject for pro­fes­sio­nal ori­en­ta­tion

IMAL

(Inter­na­tio­nal Munich Art Lab)
2009–2013
Stu­dies of photo design, Uni­ver­sity of Applied Sci­en­ces, Munich; bache­lor degree
2011
Photo assis­tance with Guido Pretzl, Munich; Sam Bisso, Munich; Nico­las Kan­tor, Berlin
Photo assis­tance and internship with Sacha Tas­silo Hoech­stet­ter, Munich
2012
Polaroid-trip through Thai­land, Laos and Malaysia
2013
Polaroid-trip through India and Nepal
Julia Thal­ho­fer lives and works in Inning am Ammer­see, Starn­berg district, Bavaria

Exhi­bi­ti­ons (S = Solo show, G = Group exhibition)

2015
"pos­si­ble" (E), Ingo Seu­fert Gal­lery for Con­tem­porary Pho­to­gra­phy, Munich
2014
"Auf­ge­schlos­sen" (G), Far­ben­la­den im Fei­er­werk, Munich
2013
"Ein­blick" (G), the­sis for the course of design stu­dies, Hoch­schule Munich
"Mein Mün­chen" (G), Far­ben­la­den im Fei­er­werk, Munich
2012
"Pols­ki­Blues" (S), Foto Augus­tin e. K., München
"Asien" (S), Foto Augus­tin e. K., Munich
2011
"Schein&Heilig" (G), Bene­fi­zevent, 8 Sea­sons, Munich
"Facet­ten der Jugend" (G), Sub­kul­tur e. V., alter Schlacht­hof, Fürstenfeldbruck

Biblio­gra­phy – Selection

2014
Jenny Stern: "Auf­ge­schlos­sen", jungeleute.sueddeutsche.de (4/28/2014)
2013
Marie Schoeß: "Julia Thal­ho­fer: Okto­ber­fest", sz-jugendseite.de (8/26/2013)
Marie Schoeß: "Julia Thal­ho­fer: Him­mel über dem Wes­tend", sz-jugendseite.de (7/1/2013)
Marie Schoeß: "Abschluss im Qua­drat", sz-jugendseite.de (2/25/2013)
2012
Marie Schoeß: "Julia Thal­ho­fer: Bava­ria", sz-jugendseite.de (9/24/2012)
Marie Schoeß: "Julia Thal­ho­fer: Mari­en­platz", sz-jugendseite.de (6/18/2012)
Marion: "Julia Thal­ho­fer", the-impossible.project.com (6/2012)
Marie Schoeß: "Rück­kehr in eine alte Welt", sz-jugendseite.de (6/4/2012)

Creden­ti­als & People

Sti­li­rium, Vin­cenz Lüps, Fabian Rupp­recht, Missmango
Julia Thal­ho­fer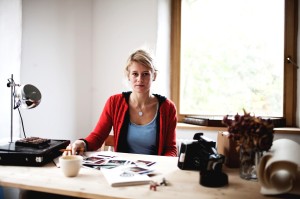 "'They didn't know that it was impos­si­ble, so they went ahead and did it.' This quote from Mark Twain has become my motto, since I read it on a sign along the side of the road during one of my trips through Asia. Not­hing is impos­si­ble, as long as one belie­ves and trusts in some­thing. Shortly before, I had star­ted docu­men­ting my tra­vels with Pola­ro­ids. The beau­ti­ful thing about Pola­ro­ids is that each is a one-off. Each cap­tures the moment's own uni­que beauty. There are one-offs that are not meant to be con­ser­ved fore­ver, because you can­not say with cer­tainty how long the image will remain on the pho­to­gra­phic mate­rial. But that's exactly what appeals to me. Ever­y­thing is tran­si­ent. I see this again and again in my tra­vels through Asia, which is why the Pola­roid pic­ture works so well there. I have found pla­ces that are more ori­gi­nal and sim­pler than the world in which we live – a life wit­hout time pres­sure, wit­hout per­fec­tion, with a lot of huma­nity and imper­fec­tions. Imper­fec­tions are some­thing very aes­the­tic that make things per­fect for me. I want that my pic­tures have the power to kid­nap the viewer, take them to ano­ther world, and encou­rage them to dream. My pho­to­gra­phic vision is cha­rac­te­ri­zed by a pain­terly style; I am inspi­red by artists such as Franz Marc, Was­sily Kan­dinsky and Henri Matisse. My flower pain­tings are stron­gly influ­enced by them. Even as a child I found Geor­gia O'Keeffe's flower pain­tings unbe­liev­ably inspi­ring. A Pola­roid comes very close to the pain­ted image, since it does not depict rea­lity. Instead it encou­ra­ges drea­ming, lea­ves things open, and has the effect of a sketch that can­not yet be finis­hed.
My pho­to­gra­phic work is not limited to Pola­ro­ids. I use digi­tal came­ras, as well as other ana­log came­ras. I mainly use digi­tal tech­no­logy to expe­ri­ment, because so much is pos­si­ble. I'm open to any medium. I also think that it is very import­ant to stay open and expe­ri­ment, because only then can you create some­thing new and express your­self artisti­cally " (Julia Thalhofer)