Bio­gra­phy
Eva Gantar (born 1973) is a free­lance archi­tect and pho­to­gra­pher. Her approach to pho­to­gra­phy is con­cep­tual. For Gantar, the tran­sitory moment and the depic­tion of levels of rea­lity not visi­ble to the naked eye are of cru­cial rele­vance. Through dif­fe­rent methods (camera obscura, chan­ges in phy­si­cal con­di­ti­ons, etc.), she attempts to cap­ture the micro­sco­pic moments of ever­y­day life and make them legi­ble. Once she choo­ses the approach, she no lon­ger inter­venes.
The point of depar­ture for the series "Ice cubes" (2008) and "Cross­roads" 1 (2009) is an arial view of a con­ven­tio­nal street scene with pede­stri­ans. The street's inter­sec­tion con­trols the speed of the city bet­ween standstill and move­ment. Also in the pho­to­gra­phi­cal sense, the image is fro­zen. It is sub­ject to che­mi­cal influ­en­ces to the point of alte­ring its phy­si­cal state until it com­ple­tely dis­sol­ves. The image is pee­led away layer by layer and repea­tedly pho­to­gra­phed.
The last visi­ble rem­nants are richly con­tras­ting, unch­an­ge­able sec­tions of the image. For the series "Bon Voyage"2 (2010), she out­fit­ted a suit­case as a camera obscura and pla­ced it in a rail­way sta­tion. The suit­case acts as both a camera and a sub­strate whose sur­face can create unfil­te­red images. Ulti­mately, the suit­case its­elf beco­mes an exhi­bi­tion object. Gantar plays with the change of per­spec­tives, the time-delayed pho­to­graphs devoid of people taken from a suit­case, and the shot of the suit­case being taken almost simul­ta­neously by a digi­tal camera loca­ted across from it.
"Toxic Beach" (2012) aims to unsettle the viewer, because only at second glance does the see­min­gly idyl­lic beach turn out to be a toxically-burdened restric­ted area near an oil refi­nery. The photo series is taken from a sin­gle image. Like using a tele­scope in a voy­eu­ristic man­ner, clip­pings are extrac­ted, details are rese­ar­ched, and stand-alone images are iso­la­ted regard­less of their reso­lu­tion and focus. All toge­ther they tell a story and read like a cine­ma­tic sequence.
In her new works she deals with situa­ti­ons in urban areas, collec­tions of pla­ces with strange syn­er­gies, as well as the unusual and absurd moments that result at times. Objects and spaces pro­vide infe­ren­ces about the cha­rac­ter of the people who own and inha­bit them. In suc­ces­sion, they are being made legi­ble as cul­tu­ral codes. In addi­tion to her regu­lar par­ti­ci­pa­tion in exhi­bi­ti­ons in Vienna, the artist Eva Gantar con­sis­tently exhi­bits in Munich.
Cur­ri­cu­lum Vitae
1973
born in Vienna, Austria
1993–2002
Stu­dies of archi­tec­ture, Tech­ni­cal Uni­ver­si­ties at Vienna and Bar­ce­lona; diploma
2001–2002
Scho­lar­ships for sci­en­ti­fic working in Berlin
2002
Working for archi­tec­ture and photography
2006–2007
School for Artistic Pho­to­gra­phy Friedl Kubelka, Vienna
2007
Sum­mer Aca­demy Salz­burg with Lynne Cohen, Alte Saline, Hallein
2007–2009
School for Pho­to­gra­phy fotoK, Vienna; diploma
Eva Gantar cur­rently lives and works in Vienna

Exhi­bi­ti­ons (D = Dou­ble exhi­bi­tion, G = Group exhibition)

2013
"Diary of Gone Land­scapes" (D), toge­ther with Flo­rian Gie­rer, Gale­rie Michael Heu­fel­der, Munich
2012
"Visu­elle Archive" (D), toge­ther with Klaus Pich­ler, Eyes On – Monat der Foto­gra­fie, Gale­rie am Lob­ko­witz­platz, Vienna
"Ver/um/un/

ORDNUNG

/en" (G), Eyes On – Monat der Foto­gra­fie, Das Gschwand­ner, Vienna
"bazarT 012" (G), Otten Wirt­schafts­park, Hohen­ems, Vorarlberg
"Alles Ver­gan­gene ist Pro­log" (G), Mari­nel­li­ga­sse 3, Vienna
2011
"bazarT 011" (G), Villa Clau­dia, Feld­kirch, Vorarlberg
"New

SCS

" (Privat-D), toge­ther with mit Flo­rian Gie­rer, Vete­ri­när­straße, Munich
2010
"Salon

XV

" (G), Eyes On – Monat der Foto­gra­fie, Rein­dorf­gasse, Vienna
"Stop!" (G), Eyes On – Monat der Foto­gra­fie, toge­ther with Georg Eck­mayr and Ste­fan Wanka, Gale­rie am Lob­ko­witz­platz, Vienna
"anders beschäf­tigt" (G), diploma exhi­bi­tion, Stu­dio fotoK, Vienna
"Kill My Dar­ling" (G), fotoK-Hinterhaus, Vienna
2009
"The Ideal of Living" (G), Oran­ge­rie in the English Gar­den, Munich
2008
"81 Künst­le­rIn­nen in Kai­ser­müh­len" (G), die­zelle, Vienna
"Raum im Bild" (G), pro­ject exhi­bi­tion, Gale­rie fotoK, Vienna
"Soho in Otta­kring" (G), Vienna
"Fleisch", stage set and pho­to­gra­phy, 3Raum-Anatomietheater, Vienna
2007
"Poe­try and Pho­to­gra­phy" (G), Gale­rie am Roten Hof, Vienna
"Die Aus­lö­sen" (G), Gale­rie Blum­berg, Vienna
2006
"Aus­stel­lung der Kubel­kaklasse" (G), Gale­rie Kan­dinsky, Vienna

Biblio­gra­phy

2012
Pro­gram book­let "eyes on – Monat der Foto­gra­fie Novem­ber 2012", Vienna 2012, p. 18 (for "Ver/um/un/

ORDNUNG

/en"), p. 27 (for "Visu­elle Archive")
2010
Wal­ter Moser: "Für eine Sicht­bar­keit der Foto­gra­fie. Eyes On — Der euro­päi­sche Monat der Foto­gra­fie", in: Kunst­ge­schichte Aktu­ell 4 (2010) p. 7
Mar­kus Zahr­ad­nik (Ed.): "pre­viewed. Foto­gra­fie aus Wien", Vienna 2010, pp. 56–59
Cata­lo­gue "Salon

XV

. 80 Künst­le­rin­nen, 18 Orte" for the exhi­bi­tion of fotoK as part of "Eyes On – Monat der Foto­gra­fie", Rein­dorf­gasse, Vienna 2010, pp. 38–39
Pro­gram book­let "Stop!" for the exhi­bi­tion of the Gale­rie am Lob­ko­witz­platz as part of "Eyes On – Monat der Foto­gra­fie", Vienna 2010
2009
Cata­lo­gue "Wien – Die Zelle" for the exhi­bi­tion "81 Künst­le­rIn­nen in Kai­ser­müh­len" in the anci­ent Water Qua­lity Office, ed. by the "Die Zelle" club, Vienna 2009, pp. 122–123
2007
"ich_Arbeiten der Stu­den­ten von Friedl Kubelka", in:

SIOSEH

31 (2007) p. 38
Web­site: www.evagantar.net
Eva Gantar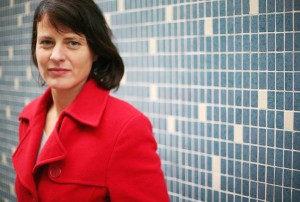 "I'm inte­res­ted in the pro­duc­tion of images that are not con­ceivable to the naked eye, the opti­cal unconscious, the por­tra­yal of time, pro­ces­ses, and the story that could con­ti­nue outs­ide of the pic­ture." (Eva Gantar)