Works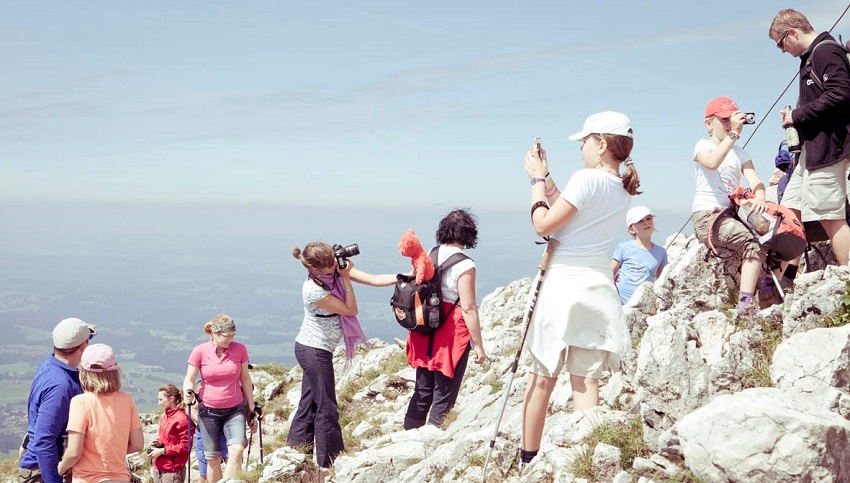 sonja her­pich // stran­ger things
8 March 2018 – 18 May 2018
A visit of the exhi­bi­tion is pos­si­ble after tele­phone regis­tra­tion at Widen­mayer Rechts­an­wälte (089/4112222).
On 8 March begin­ning at 7 pm all are invi­ted to the opening recep­tion at Widen­mayer Rechts­an­wälte, Widen­may­er­straße 34, 80538 Munich.
The artist will be present.
The fol­lo­wing works are pre­sen­ted in the show:
sonja her­pich // stran­ger things
The solo exhi­bi­tion by the Munich pho­to­gra­pher Sonja Her­pich (b. 1979) pres­ents a cross-section of her series "hide and seek", "future_present_ past" and "at night it is col­der than outs­ide", which, emer­ged in a variety of set­tings, inclu­des as a leit­mo­tif some slap­stick and bizarre snap­shots of ever­y­day life.
With her recent, exten­sive work "hide and seek", which Her­pich has pho­to­gra­phed during several stays in Cali­for­nia, she doesn't por­tray the glit­te­ring mega­ci­ties and tou­rist high­lights, but rather dedi­ca­tes her­self to hid­den pla­ces full of inti­macy and gets invol­ved in unno­ti­ced situa­ti­ons as well. In this ongo­ing pro­ject, in which the pic­tures shown here are only a small part, the pho­to­gra­pher looks behind the actual objects and logi­cally cap­tures them as a back view; in many cases, the cen­tral motifs can only be reco­gnized on second view­ing. Her­pich expo­ses hid­den beauty and leads the viewer to an atten­tive explo­ra­tion of the depic­ted, which rewards him with inte­res­ting, unusual views of the see­min­gly banal.
Born and rai­sed in a small Bava­rian town, the pho­to­gra­pher moved to Munich when she was 18. There she star­ted a pho­to­gra­pher edu­ca­tion and worked as a photo assis­tant. Over the years, her tidy and linearly struc­tu­red imagery con­so­li­da­ted. The tri­via­lity and bore­dom, usually pai­red with sub­tle irony, beco­mes her pas­sion. This has been hono­red in 2012 at the Lead Awards.
In addi­tion to her artistic pro­jects, Sonja Her­pich is pro­fes­sio­nally invol­ved in the areas of home, sus­taina­bi­lity and works in the orga­nic sec­tor. She has been responsi­ble for the imagery of Bio­land for several years and has publis­hed a book in 2015 in coope­ra­tion with Baye­ri­scher Rund­funk on the sub­ject of "home fee­ling". Her­pich became known to a wider audi­ence through her long-term pro­ject "half kit­chen", for which she pho­to­gra­phed her­self as an Okto­ber­fest wai­t­ress before and after work. .