Works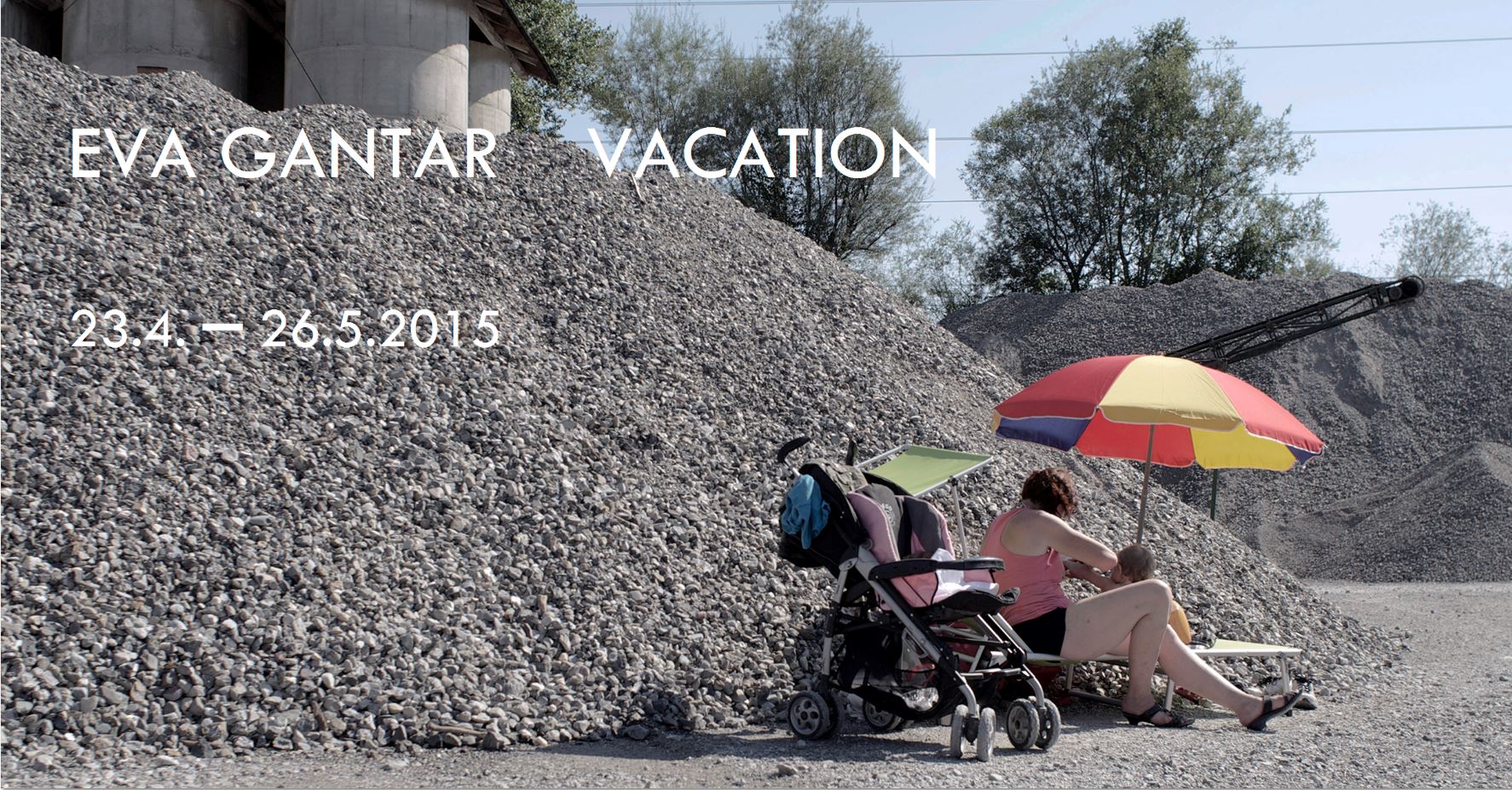 EVA
GANTAR
VACATION
The Vien­nese artist pres­ents 20 pho­to­graphs from the three series "Cross­roads", "Vaca­tion" and "Bre­ak­fast", whose sub­jects are loca­ti­ons with pecu­liar syn­er­gies bet­ween lei­sure and industry.
23 April 2015 – 26 May 2015
On 23 April begin­ning at 7 p.m. all are invi­ted to the opening recep­tion at the gal­lery. The artist will be present.
The fol­lo­wing works are pre­sen­ted in the show:

EVA
GANTAR
VACATION
The focus of the ninth solo exhi­bi­tion is the pho­to­gra­phic work of the Vien­nese archi­tect and pho­to­gra­pher Eva Gantar (b. 1973). Her approach to pho­to­gra­phy is con­cep­tual. For Gantar, the tran­sitory momen­tum and the depic­tion of levels of rea­lity not visi­ble to the naked eye are of cru­cial rele­vance. Through dif­fe­rent methods (camera obscura, chan­ges in phy­si­cal con­di­ti­ons, etc.), she attempts to cap­ture the micro­sco­pic moments of ever­y­day life and make them legi­ble. Ulti­mately, her images ent­ice and con­fuse. She explo­res loca­ti­ons with pecu­liar syn­er­gies bet­ween lei­sure and indus­try and the resul­ting unusual moments.
"Cross­roads" (2009) con­sists of early, more expe­ri­men­tal work depic­ting a street scene pho­to­gra­phed from a drone's per­spec­tive. The source image has been fro­zen onto a spe­cial sub­strate through an ela­bo­rate pro­cess and then pho­to­gra­phed to the point of dis­so­lu­tion.
"Vaca­tion" (2012), howe­ver, aims to unsettle the viewer, because only at second glance does the see­min­gly idyl­lic beach turn out to be a toxically-burdened restric­ted area near an oil refi­nery.
The most recent series, "Bre­ak­fast" (2009–2015), finally yields an abstract ana­ly­sis of social humor and allows con­clu­si­ons to be drawn about cha­rac­ter, as well as indi­ca­ti­ons of life­styles and cul­tu­ral codes.